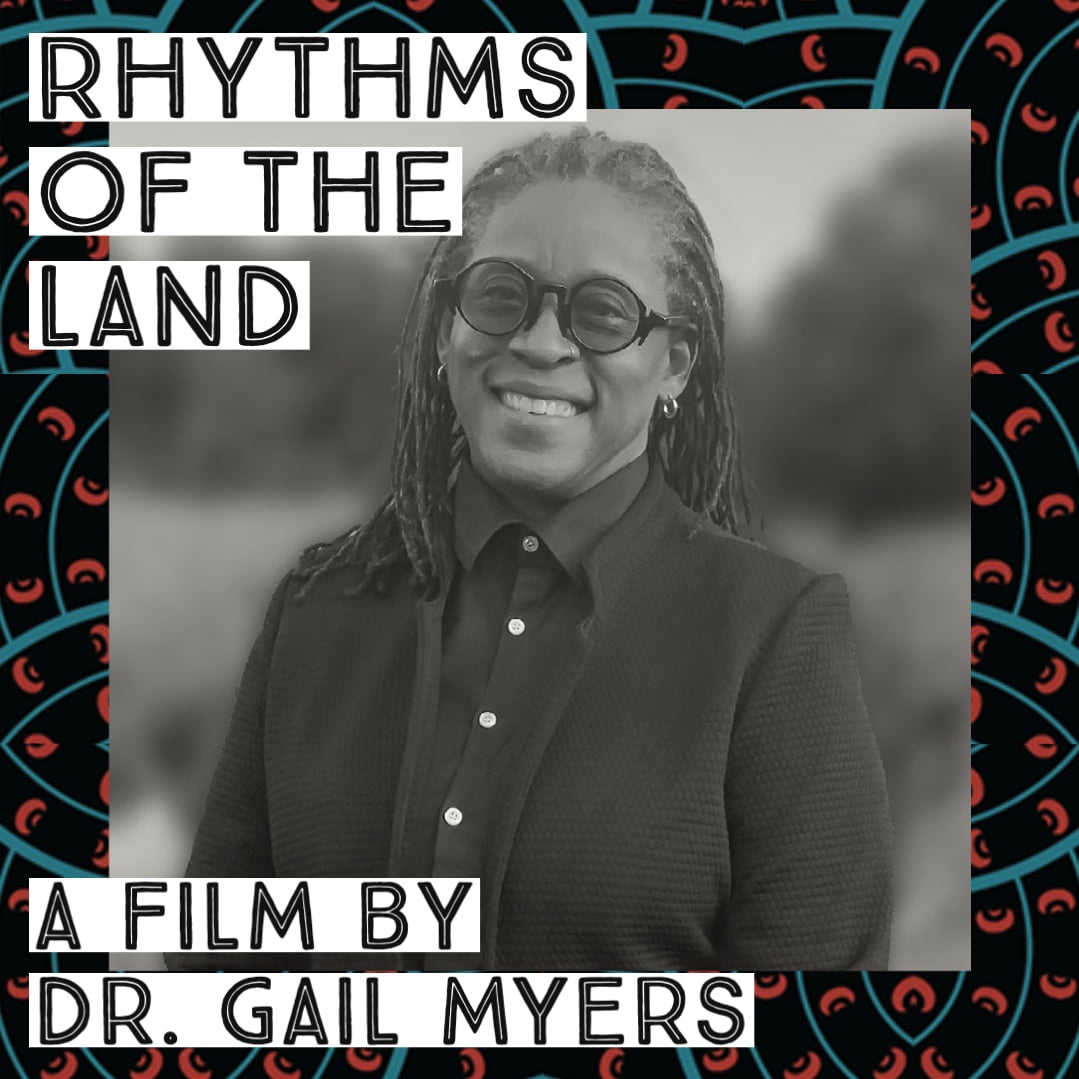 "These narratives are part of the agrarian landscape.
This is not Black history; this is American history."
gail myers
- Featured Food Systems Researcher
Cultural anthropologist and filmmaker Gail P. Myers, PhD, who is also a founding member and former Leadership Chair of NAFSN, used the profound year of 2020 to coordinate fundraising for a documentary of interviews with Black farmers—stories from the South that she filmed in 2012.
The resulting film, Rhythms of the Land, is currently in post-production. The plan, she said, is to have it ready to schedule full-feature showings by Fall 2021. Virtual screenings of the trailer, first shown on Feb 27, 2021, spotlight a few of the over 30 interviews that weave "a compelling story of love for family, land, God, and community." Her four-week, 10,000-mile journey covered 10 Southern states and ultimately led to uncovering her own family's 300-acre farm—miraculously still intact.
Those who feel inspired to play a part in the success of Gail's work are invited to become supporters. The project's GoFundMe fundraiser, organized by Farms to Grow, Inc., and three other partners, is more than halfway to reaching its $15,000 initial goal.
"Eventually, I'd like to take it on the road," she said. Think public showings of the film with a mobile kitchen and garden on a traveling bus.
Gail started the work of creating this documentary back in 1997, when she was a doctoral student at The Ohio State University. Most of the filming was done in 2012. "I felt so compelled to tell these stories, stories that might not otherwise get told." For 23 subsequent years, she's been studying the personal histories of African American farmers, from the enslavement period to the present. As noted on the film's website, the documentary features people "whose intensive love of the land and dedication to community enabled them to survive against overwhelming odds."
Gail noted how important it is that these stories become and remain accessible to young anthropologists and historians in the future. "These narratives are part of the agrarian landscape. This is not Black history; this is American history." she said. "Many can attest that the footprint of the story of Black farmers in American is not really visible. It is a story long overdue."
She said she has not yet found a partner with whom to formally archive her collection of materials, but she looks forward to working with a national institution that appreciates its value as a curated work.
Despite its long time in the making, Rhythms of the Land comes together at a critical time in the national conversation of racial justice, food, and farming. This February, the Biden administration pledged to address the long legacy of discrimination within the USDA that systematically denied Black farmers the same loans, subsidies, and other benefits and payments made to white farmers since the Jim Crow era. As noted on the film's website: "They struggled from the beginning without support or recognition, and have been written out of the dominant narratives of U.S. agriculture."
Author: Kim Hines | March 03, 2021

* * *
To hear a January 2021 interview with the filmmaker, visit Afro Beets podcast.
Search the terms "Black farmers" and "food justice" at the Journal of Agriculture, Food Systems, and Community Development to explore this topic further.