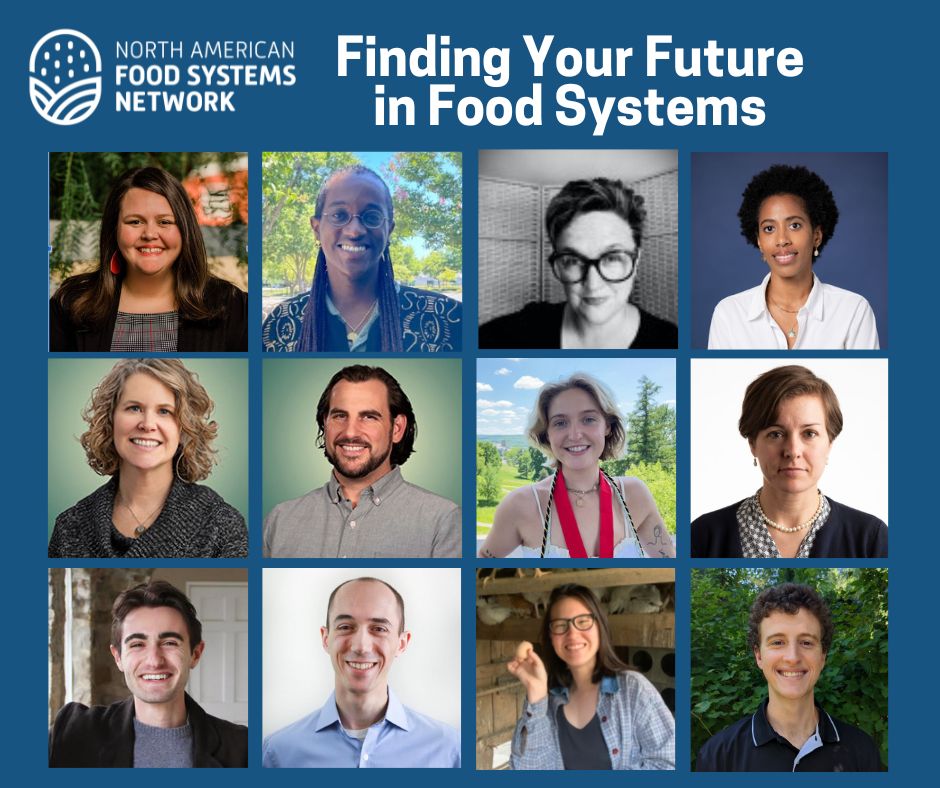 connect
with
your
professional
community
NAFSN:
a professional association for people working together to strengthen local & regional food systems
We work at the forefront of the food systems profession itself, providing networking opportunities, access to practitioner tools, career guidance, student chapters, webinars, and a curated jobs board for people at all levels of this critical-change work.
NAFSN also creates interactive learning experiences with the open-access, peer-viewed research on community food systems published by our sister program, the Journal of Agriculture, Food Systems, and Community Development (JAFSCD).
If you value a diverse and informed workforce at the helm of community food systems, join today.
---
EcoGather at Sterling College ... access NAFSN member discount

---
SHARE OUR VALUES
The North American Food Systems Network (NAFSN) works to be a leader in the professional development of food systems practitioners, and the food systems profession itself, by tapping into a diverse network of food systems professionals who value community, collaboration, innovation, integrity, justice, equity, productivity, education, and efficacy.
GUIDE OUR VISION
We envision a future in which food systems practitioners have the tools and support to effectively support the development of viable local and regional food systems that offer rewarding economic opportunities for producers as well as provide access to healthful, safe, reliable, affordable, biodiverse and culturally-diverse connections to food for all.
ADVANCE OUR MISSION
NAFSN is a professional development association connecting people to opportunities and resources to promote resilient local and regional food systems in the advancement of equity and healthful food access for all.