Free Tickets to the 18th Annual Chicago Food Justice Summit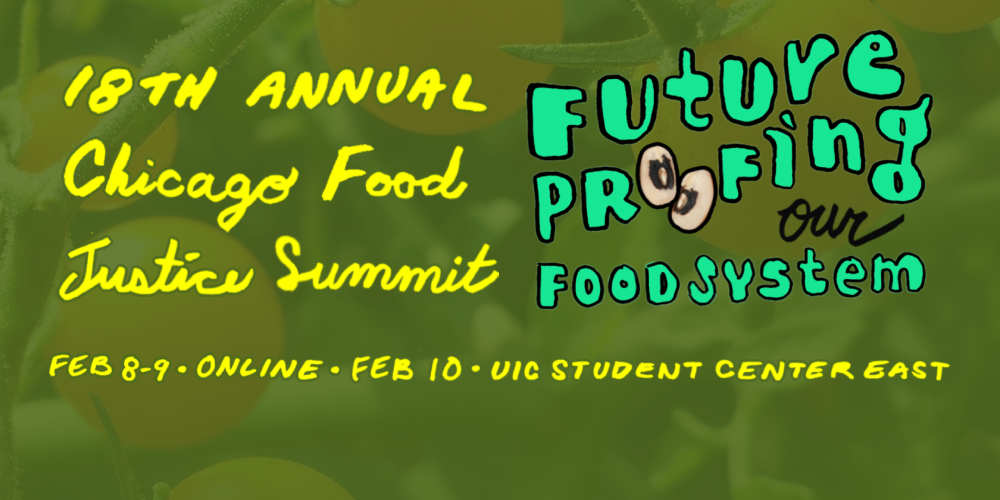 The Chicago Food Policy Council (CFPAC) and its summit planning team celebrate 18 years of leveraging collective power to policy. The summit will be held Feb 8-9 virtually, and Feb 10 in-person at UIC Student Center East.
NAFSN's Leadership Co-Chairs Natalie Cruz and Kim Hines are honored to be speaking virtually on "Finding Your Future in Food Systems" on Wed Feb 8 at 5:30pm CT. We hope you will join us!
See the full schedule of events here!