Community Food Systems Consultants Forum, Quarterly Gathering, Oct 10
It is our pleasure to invite experienced consultants to participate in the quarterly gathering of NAFSN's Community Food Systems Consultants Forum on Tue, Oct 10, 4pm-5pm ET.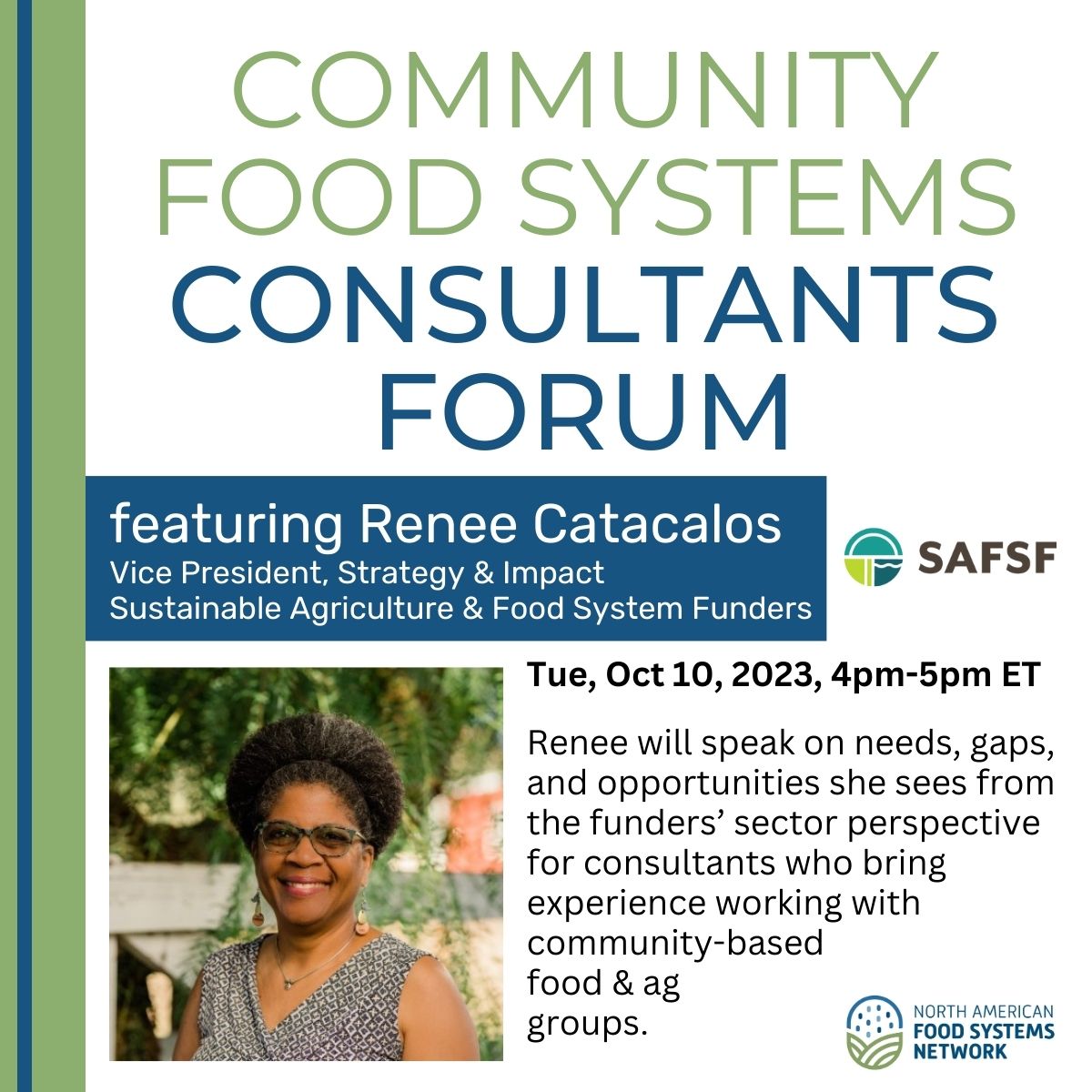 At this virtual event, guest speaker Renee Catacalos, Vice President, Strategy & Impact, Sustainable Ag and Food Systems Funders who will speak on needs, gaps, and opportunities she sees from the funders' sector perspective for consultants with experience working with community-based food and ag groups. Questions from participants are welcome and will be curated through the Chat feature on Zoom.

Click here to register for this free event.

To learn more about NAFSN's support for community food consultants, we encourage you to visit this webpage.