Randolph Keaton
- featured Food Systems Practitioner
At first glance, Vacation Vittles is a simple, savvy twist on the standard CSA business model. Beach vacationers staying on the shores of Wilmington, NC, order farm-fresh bags of seasonal produce grown by local farmers and delivered by youth. It's a sunny story of short-value-chain economic development on the seashore.
But Randolph Keaton—the driving force behind Vacation Vittles—is not a person whose story begins or ends with oceanside burgers and grilled corn on the cob. Rather, Randolph uses the unjust circumstances of living in proximity to concentrated hog feeding operations, high rates of asthma and obesity, contaminated groundwater, deforestation, deteriorated soils, intensified hurricanes, and the resultant flooding—all happening within 60 miles of the beach—to educate, embolden and employ rural Black youth.

Randolph is the executive director of Men and Women United for Youth and Families (MWUYF), a nonprofit in Columbus County, NC. Located 30 miles from any county seat, he and his staff provide a wide range of social services to meet the myriad needs of their very rural community. It is a place that Randolph describes as ravaged by systemic disenfranchisement and persistent poverty. Vacation Vittles is a piece of his busy workload, but only just a piece. While the program teaches youth entrepreneurial skills, Randolph's long-term goal is to grow an engaged citizenry that will permanently improve their community's circumstances for good.
When Randolph first pitched the idea of teaching youth to grow vegetables, "folks would say that kids wouldn't work outside because of disability from the asthma." The asthma, he explained, is caused by air pollutants from nearby confined feeding lots. "These hog farms, well, you can't see the hog farms. They make it so you can't see them. But they can't hide that smell." Asthma or not, the youth showed up, and the work of growing vegetables began. "We told them, 'If you grow it and if you sell it, you keep the money.' That kept them coming back."
About six years ago, Randolph also began taking the young growers to environmental justice summits in cities across the East Coast.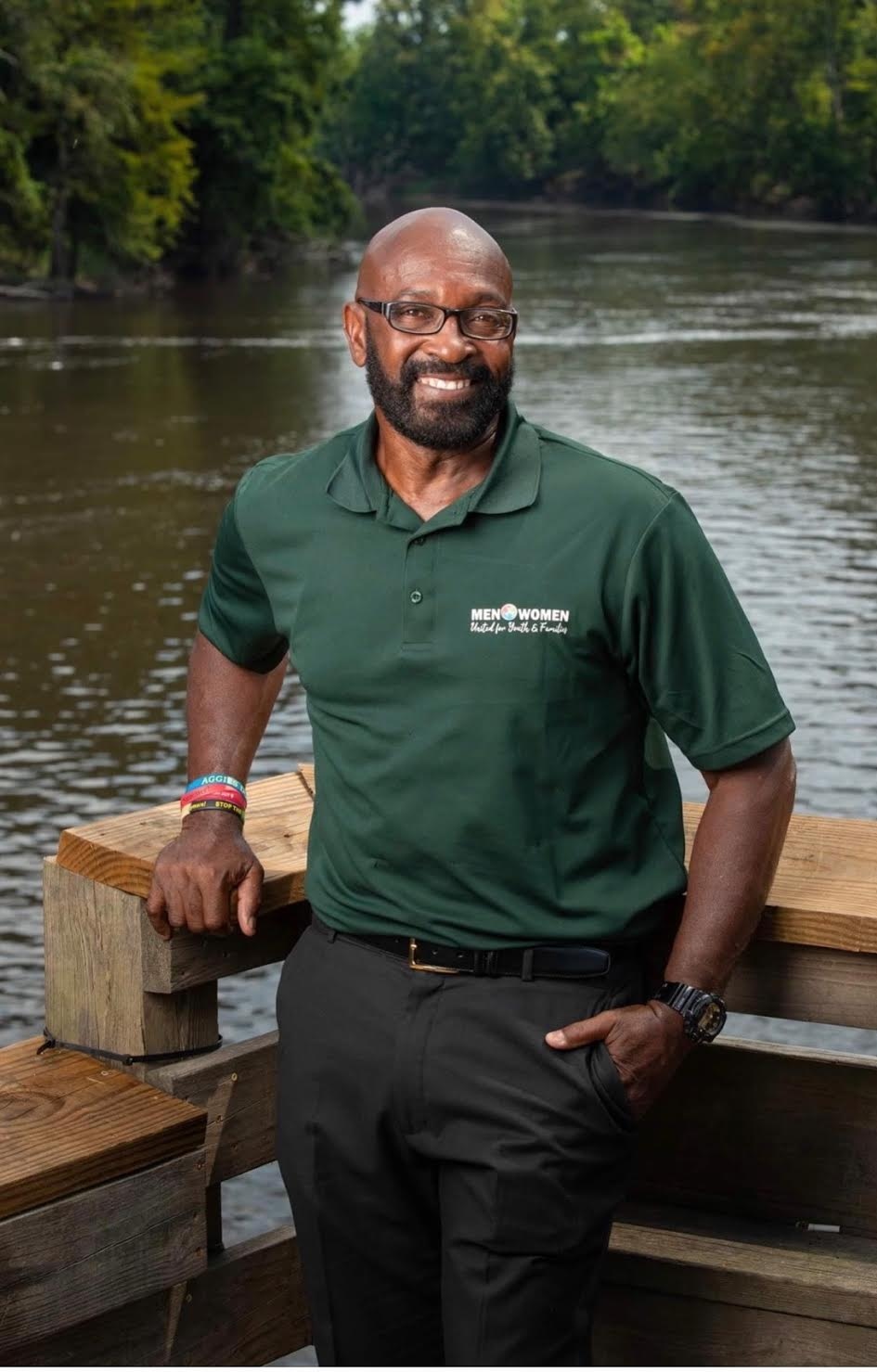 "When we first started going, they weren't used to being in urban places with a diversity of people." They didn't know terms like "food desert" or "food justice," and didn't realize that these terms were used to describe places like Columbus County. Over the years, as they grew accustomed to the lingo and the melting pot of summit participants, the youth began to clearly see how economic injustice, environmental injustice, and health disparities are linked and harmful to families like theirs.
"We want to make legislators aware that youth are aware of what is happening in their communities," he notes. This includes teaching young people not only about the public health concerns created by confined feeding operations and clear-cutting trees for pallet-making, but also about why companies establish industries like these in communities like theirs.
Eventually, the youth of MWUYF decided to start their own youth-led food policy council to carry their awareness into the future. They named it "Youth Ambassadors for a Better Community." It is organized along a 4-H model in partnership with North Carolina State University Extension. From this, seven community gardens have sprung. Older members mentor younger members to grow foods with significance to their heritage: okra, peanuts, collards, and sweet potatoes. Some of the food goes home; the rest is sold.
In the summer of 2020, Vacation Vittles engaged 25 youth, ages 12 to 18. They grew and harvested from their own gardens, aggregated additional produce from other farmers, packaged and stored food, sold at four markets, and delivered to hundreds of rental properties at five beaches along the North Carolina coast. The project pays its high-school workers $9/hour, a wage set by the youth themselves to be competitive with other entry-level jobs in the area. The commitment includes life skills classes made mandatory for the youth, by the youth.
Randolph is no stranger to the struggles of rural eastern North Carolina. This is his birthplace, his home. He is one of twelve children, all raised growing food to feed the family. Higher education was the furthest thing from his mind growing up. Randolph tells the story of how one of his sisters signed him up for the SAT without him even knowing. "Never once did a high school counselor talk with me about college."
Randolph attended North Carolina Agricultural and Technical State University, a historically Black research institution in Greensboro, NC. He graduated with a political science degree in 1984. Having grown up in the South in the 1960s and 1970s, Randolph lived through a time of significant social unrest but, he explained, "I wasn't aware of any of it until learning about it at college." From there, he joined the Air Force, where he earned a master's degree in human resource development.
In 1999, Randolph became a home-ownership advisor for HUD in the tri-county area of Columbus, Bladen, and Clinton counties. There he began working with the same people he still serves today; as he says, "They're like family." Housing work instilled in him deep empathy for the barriers and fears people experience when trying to break out of deplorable living conditions, with revolving doors and systems working against them. With this in mind, he founded MWUYF in 2008 and built the nonprofit from the ground up.
Randolph is also a farmer who knows other farmers. Through the Vacation Vittles program, youth leaders have purchased and aggregated food from 38 area farms. These are critical ties. Youth learn trade and negotiating skills, and they get to know the people who make up their local food system. Randolph notes, "The term 'local food' really means something to the youth." It's not a marketing term, not a vacuous qualifier.
"They have pride in food being from here, from this place."
Men and Women United for Youth and Families accepts donations through its website. It is currently seeking funds to increase the capacity of the Vacations Vittles program.
Author: Kim Hines | October 18, 2020