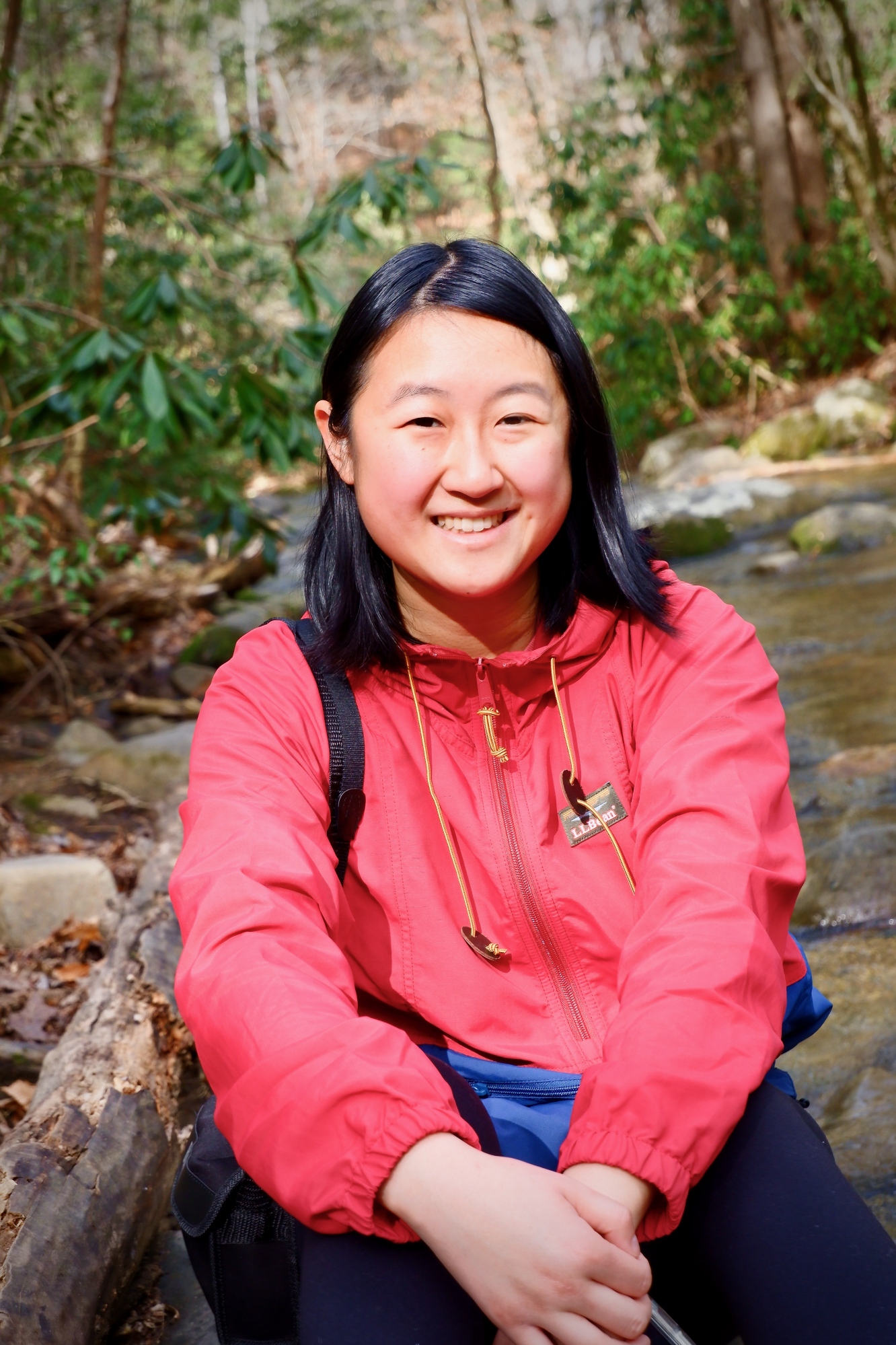 "Dietitians are the nutrition experts.
If they advise people on what to eat, then they should also know about how food is produced and how the complexity of our food system impacts our individual health."
Susan Chen
- Featured Food Systems Researcher
Working at the sensitive crossroads where human dietary behaviors intersect with food security and food waste, you will find Virginia Tech PhD candidate Susan Chen knee-deep in research.
The questions she poses are simple yet daunting. Almost philosophical. "If a child sucks the juice from an orange slice," she asks, "but doesn't actually eat the orange, is that food waste? And—if it is—then how do we measure that?" Indeed, matters of orange-sucking vs orange-eating are at the root of myriad conversations among a wide range of food systems professionals: carbohydrates with and without fiber, consumer and producer waste, convenience and scratch cooking, just to name a few.
Susan notes that there just aren't many people studying food waste as it relates to nutritional disparities. Food security solutions may be discovered by better understanding the links between individual and institutional behaviors. "Like, why is fresh fruit wasted so much?" she asks. "And why fruit specifically?"
She remembers focusing one day on pears being served in an elementary school cafeteria. "They were serving (the kids) whole pears, wrapped individually in plastic. I don't think anyone ate more than half a pear that day, and most of the pears went into the trash. ... Why aren't they able to finish them? Do they need to be sliced? What size slices? Is it a preferences thing? Is it because they are unfamiliar with the food? Or do they not have enough time to eat the whole pear?"

Susan's academic path has been singularly focused on her commitment to research. All three of her degrees—BS, MS and PhD—will be from Virginia Tech when she finishes in 2021, and all of them will have been earned through the same department, Human Nutrition, Foods, and Exercise. "I picked (my major" because it had 'food' in the name," she laughs. "I didn't even know food science was a thing at the time." Despite every intention to leave, the Blacksburg native forged an impressive academic foundation in her hometown. She credits her working relationship with advisor Dr Elena Serrano for much of her inspiration.

A research opportunity at a 4-H camp opened her eyes to food waste and the applied sciences therein. Campers ate their meals family style, and that's when Susan saw it. "We personally and collectively waste a lot of food ... and that adds up quickly," she notes, especially when scaled. She worked with staff and campers to organize the matter into bite-size topics they could measure together. Campers participated by weighing their uneaten food. What started as a game evolved into a shared challenge to reduce waste. "It's interesting what food waste says about us," she notes.

In addition to her research, Susan also teaches at Virginia Tech. This summer, she completed her first class in Food Systems for graduate students at VA Tech in Nutrition and Dietetics. She notes: "Dietitians are the nutrition experts. If they advise people on what to eat, then they should also know about how food is produced and how the complexity of our food system impacts our individual health." Susan is a member of the Society for Nutrition Education and Behavior, and is also one of the web circle managers for NAFSN.
As she nears PhD completion, Susan is determined to finally cut loose from Blacksburg. She is open to all opportunities, but specifically interested in work that supports farm laborers, small scale farms and food security. "I want to help create more equitable and sustainable food systems where everyone is able to flourish and thrive.
Author: Kim Hines | September 15, 2020